Health Resources
Your health is important to us! That's why at Burlington Pharmacy we work hard to provide you with the tools and information you need to live a healthy lifestyle. At Burlington Pharmacy, we are an important part of your health care team. If you have any questions or concerns, please feel free to contact us.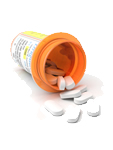 Drug Information
MedicinePlus :: Learn about your prescription drugs and over-the-counter medicines. Includes side effects, dosage, special precautions, and more. A free service from the National Library of Medicine and the National Institutes of Health.
Food and Drug Administration :: Dispose of your old medicines properly! The FDA has guidelines for disposing of different types of prescription medications.
Pill Identification
WebMD :: This comprehensive pill identification tool from WebMD allows you to search prescription drugs based on the imprint, color and shape. This free tool is easy to use and works well.
RXList :: This extensive pill identification tool from RXList allows you to search for prescription drugs, vitamins and other medication. This is another free tool that works very well.
National Institutes of Health :: Basic pill identification from the National Library of Medicine and the National Institutes of Health. Not all drugs and pill pictures are available, but it is still a good tool for pill identification.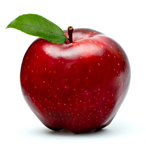 Health and Disease Information
Centers for Disease Control :: The CDC is valuable resource for information about diseases, their prevention and how to live a healthy lifestyle. Learn about various types of injuries, health in the workplace, and emergency preparedness.
Quit Smoking
Freedom from Smoking :: If you want to stop smoking, the American Lung Association has established their Freedom from Smoking campaign to help you quit. The program has helped more than 1 million people quit smoking.
SmokeFree.gov :: A program from the National Cancer Institute to help you quit smoking and stay quit. Provides you with several tips and suggestions on how to quit smoking.
QuitNet :: Help quit smoking with an online support community of other smokers just like you. Provides expert support, quit smoking resources, and information about various stop smoking medications.
Symptom Checker
Symptom Checker :: If you're feeling a little under the weather, try this free tool from the Mayo Clinic to help identify what ails you. As always, you should consult a health professional for medical advice, diagnosis and treatment.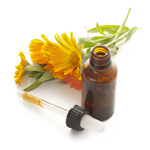 Natural Medicine
Food and Drug Administration :: Consumer information on dietary supplements with tips on making healthy decisions when it comes to herbal supplements. Also has information on dietary supplements for those over 50.
FamilyDoctor.org :: Tips, suggestions, warnings and other information about over-the-counter herbal products and supplements from the American Academy of Family Physicians.